Kolhapur... a new epicenter for food lovers
Mandar Vaidya : master in web & graphics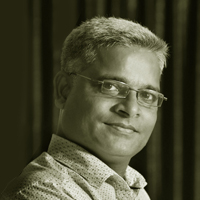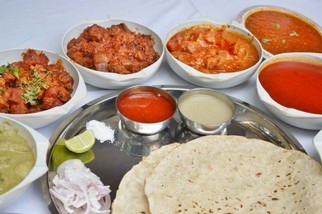 Almost all the food vendors in and around Kolhapur use the same recipes that have been used for generations, with hints of traditional and homemade spices. The most famous dishes are Jhunka-Kharda-Bhakari in vegetarian and Mutton Kolhapuri in non vegetarian. The rustic food has been largely unchanged over the years and it dates back to historical days.
Specialities of thick gravy based Mutton Masala, mutton sukka, mutton green, etc. grew out out of the traditions of peasant eating. These dishes are mostly prepared using homemade spices. Today the same dishes are made into fine dining meals.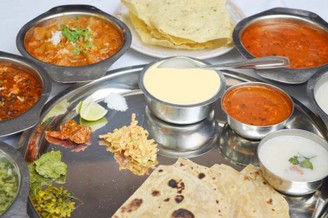 Kolhapur is rich with fantastic local produce like jaggery, liquid jaggery, Bhadang (masala puffed rice), shrikhand, amrakhand, khawa, pedha, pickles, various masalas and chutneys, etc.