Mandar Vaidya : master in web & graphics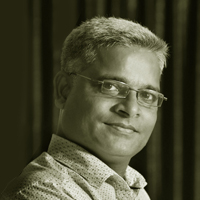 Published by Me in

About website designing

· 12 June 2020
Tags:
Website
,
Kolhapur
,
Kolhapur
,
Mahalaxmi
,
Ambabai
,
Hotel
,
Opal
,
Kolhapur
,
Hotel
,
Pavillion
,
Kolhapur
,
Kolhapur
,
tourism
,
Panhala
,
Jotiba
,
Khidrapur
Vijaydurg Mahotsav (Kille Vijaydurg Ashtashatabdi Mahotsav)
It was in 2005 when we came to know about 'completion of 800 glorious years of fort Vijaydurg'. Being an ardent lover of Konkan and specially of fort Vijaydurg, I was curious enough to grab this opportunity. My friend Shri. Rajeev Parulekar from Kolhapur (whose native is Vijaydurg) asked me to design a website of the event; to which I agreed happily.
Meanwhile, 'Kille Vijaydurg AshtaShatabdi Mahotsav Samiti' was established to take this event on national & international level. Senior citizens of Vijaydurg vicinity were requested to guide us on all levels and those from Vijaydurg and settled in the other part of India and abroad were requested to join this event to make it successful.
I was happy to handle the event's website and received calls from all over the world; almost from 35 countries to convey good wishes for this event. Along with the event, my very first step (a baby step) as a website designer shown success and I was able to enter into the new venture then onwards. Today after 15 years I am proud to be a successful website designer in Kolhapur to serve clients from Konkan, Goa, Karnataka, Hyderabad, Chennai, Bangalore, Pune, Nasik, Nagpur and from US, UK, Singapore etc.
Special thanks to my esteemed customers & active supporters for such noble activities -